THE FIRST TRANSLATION AGENCY TO LET THE CLIENT DECIDE THE PRICE.
We don't send quotes but leave it to you to decide the price! For the first time ever, and for projects exceeding 3000 words, BBLeasy will allow the client to fix the price of a translation, by notifying us of their budget. BBLeasy will use the following table to evaluate whether it is possible to carry out the work for the price proposed by the client.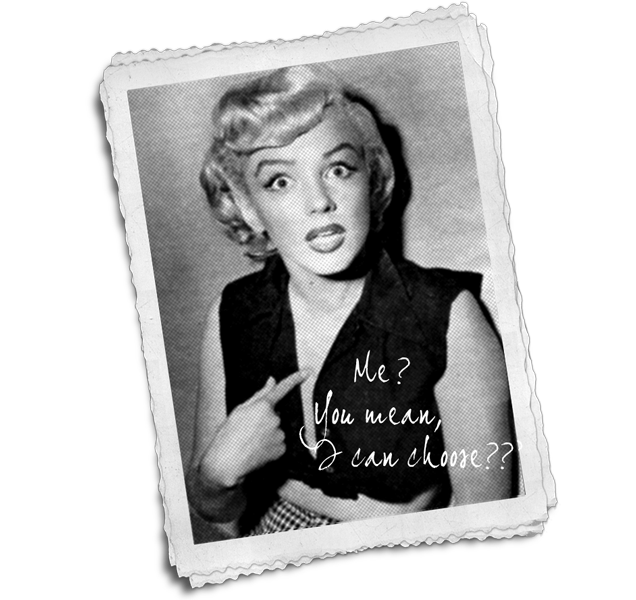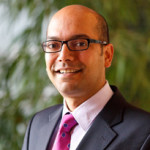 It's very creative indeed! And I believe very frugal too.
Jaideep Prabhu, esteemed professor of Business and Enterprise at the Judge Business School at the University of Cambridge, England.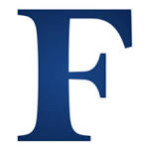 Leader with great vision, imagination, extensive knowledge and dedication creates BBLeasy®.
Forbes España, July 2015.
Contact form
Send us your document and budget
Please fill in all the fields and send the form. We will examine your request and get back to you as soon as possible.
How does it work?
The agency varies the selection of resources necessary to carry out the work based on the budget proposed.
Main differences between the BBLTranslation service and the BBLeasy service:
| | |
| --- | --- |
| | BBLeasy |
| Professional translators with minimum 5 years experience. | Professional translators. |
| Mother tongue translators. | Translators may be bilingual or may not be working in their native language. |
| Translators are experts in their chosen field of translation (solicitors, engineers, copywriters, etc.). | Translators are generic and non-specialised. |
| The text is revised by a second professional. | The text is not revised by a second professional. |
| Conforms to standards UNE-EN 15038 and ISO 9001. | Does not conform to standards UNE-EN 15038 and ISO 9001. |
| Unmistakeable style of translations made at BBL. | Not characterised by any particular style. |
| Absence of errors in terms of semantics and spelling. | Absence of errors not guaranteed. |
| Close communication between the project manager and client. | Standard communication (acceptance of the job and delivery of the work carried out). |
| Corrections of any errors in the original text. | No reporting of any errors in the original text. |
| After-sales support. | No after-sales support. |
1. General Information In compliance with Article 10 of Law 34/2002 of 11 July 2002 on company information and electronic commerce services, the user is informed below of general information regarding the company BIBIELLE GLOBAL TRANSLATIONS SL, holder of the domain http://bbltransaltion.eu/, with address at Gran Via de les Corts Catalanes 145, LC, 08014, Barcelona: > Company Name: BIBIELLE GLOBAL TRANSLATIONS SL >Registered address: Gran Via de les Corts Catalanes 145, LC, 08014, Barcelona > Tax identification number: Tax ID Code B-65336885 > Registration information: Registered in the Company Registry of Barcelona, Volume 41922, Sheet B 395645, 1st entry. > Contact: Interested parties may use the e-mail address provided on this website for any inquiry.   2. Obligations of the User and conditions for access The user undertakes to make appropriate use of the content and services provided by this website, in conformity with current law and these general conditions. BIBIELLE GLOBAL TRANSLATIONS SL may modify the content of this website at any time and without notice and shall incur no liability of any kind by doing so. BIBIELLE GLOBAL TRANSLATIONS SL shall not be liable for any computer damages that the user may incur from the use and navigation of this website, particularly: a) interference, interruptions, errors, omissions, telephone breakdowns, delays, blocks or disconnections in the functioning of the electronic system, caused by faults, overloads or errors in telecommunication lines and networks, or for any other cause extraneous to BIBIELLE GLOBAL TRANSLATIONS SL; b) unauthorised interference through the use of malicious software of any kind and by means of any communication media, such as computer viruses or any other malware; c) improper or inappropriate use of the website; and d) security or navigation errors produced by browser malfunctioning or the use of outdated browser versions.   3. Intellectual and industrial property This website's content and distinctive marks are subject to industrial and intellectual property rights owned by BIBIELLE GLOBAL TRANSLATIONS SL and third parties and any alteration, modification, exploitation, reproduction, distribution or public communication thereof without the permission of the owner(s) thereof is expressly prohibited. The user undertakes to use the contents and/or elements of this website for the user's personal use and needs only and to not commercially exploit them, directly or indirectly, for any purpose.   4. Links It is absolutely prohibited to link to this website without the prior express consent of BIBIELLE GLOBAL TRANSLATIONS SL. The providing of any such consent shall not imply the creation of any contractual relationship, and BIBIELLE GLOBAL TRANSLATIONS SL shall be released from all liability arising from the use and/or content of any website belonging to any third party that contains a link to this website.   5. Privacy Policy In conformity with Organic Law 15/1999 of 13 December 1999 on Personal Data Protection (LOPD), the user is informed that personal data sent voluntarily to our company or to our employees by e-mail will be included in BIBIELLE GLOBAL TRANSLATIONS SL's files. The owner of the files undertakes to process the data received with absolute confidentiality, and will adopt the measures necessary to prevent their unauthorised alteration, loss, processing or access, considering the status of the technology at all times and complying with the provisions of current law on personal data protection, with the user remaining liable for the accuracy of the data provided. The user consents to the personal data provided being added to the aforementioned automated files belonging to BIBIELLE GLOBAL TRANSLATIONS SL, and expressly and unambiguously consents to the processing necessary for the review of or access to such data, and for those purposes authorises the sending of communications by any method, including by e-mail, necessary to provide the service requested or, as the case may be, to provide the information requested. In the event that the user's communication is requesting information, the user expressly and unambiguously consents to the processing of the data provided and its subsequent processing for purposes of managing the request, and authorises the sending of communications by any means, including e-mail, in response thereto that provide information about the company's services. In no event will such data be transferred to third parties unless such transfer is necessary for purposes directly related to the lawful functions of the assignor and assignee, with the assignee obligated to comply with the provisions of the LOPD. The user or person affected may exercise his, her or its rights of access, correction, opposition and cancellation in writing accompanied by a photocopy of his, her or its national identity document or other document proving identity to the owner of the file, BIBIELLE GLOBAL TRANSLATIONS SL, Gran Via de les Corts Catalanes 145, LC, 08014, Barcelona.   6. Applicable law and dispute resolution These general provisions shall be governed by and interpreted in accordance with Spanish law. With express waiver of their jurisdiction, BIBIELLE GLOBAL TRANSLATIONS SL and the user agree to submit any dispute as to the interpretation, performance and validity of these general provisions to the jurisdiction of the Judges and Courts of the city of Barcelona.